Dr. Freedom Singh & Leela – SIKH Priest
Sikh Wedding in Italy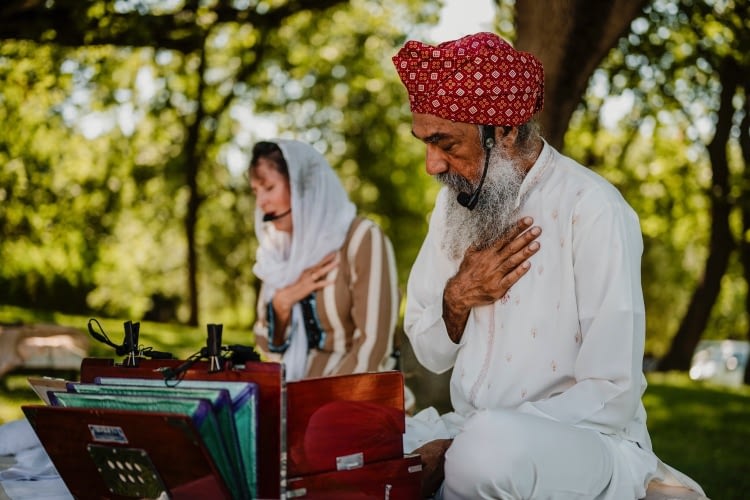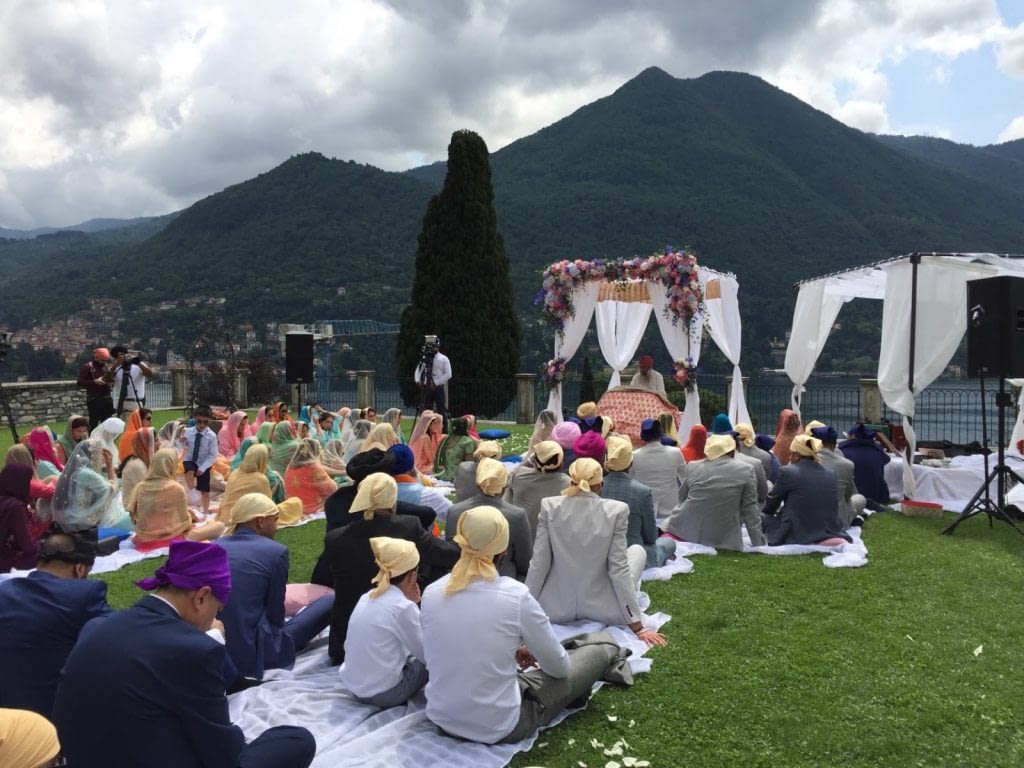 Sikh Priest for Sikh Wedding in Italy
You are taking a bold step in choosing Italy for your bespoke destination Sikh Wedding in Italy.  Not everyone in the extended family may be on board, and they may have questioned your intentions. How can you have a ceremony with respect and reverence outside the Gurudwara?
Over the past 20 years, after having conducted hundreds of weddings in Gurdwaras, homes, and at destinations, as your Sikh Destination Priest, we are well aware of the fears and conflicts that have been created by a few to crush the dreams of thousands of loving couples.  The Sikh Wedding, or Anand Karaj, is a sacred moment in life where the goal is to unite the couple, families, and all attendees in an interactive ceremony sharing the power of Universal energy and LOVE.
All couples have a fundamental right to receive blessings from loved ones and to receive the wisdom and knowledge of the sacred teachings in the Sikh Scriptures at a respectfully prepared ceremony space.  Picture a serene setting under a giant oak tree, surrounded by olive trees, overlooking rolling grapevines in the Tuscany hills, with crickets chirping in the background!!  Would Guru Nanak find this bliss of nature blasphemous?  Find out more about us, as your Sikh Priest for Sikh Wedding in Italy.
Italy Sikh Wedding Priest Experts
For the past two decades, we have been traveling to all corners of the world uniting loving couples as Sikh Wedding Priest celebrants in the most exquisite destination settings.  An Indian Sikh Wedding Italy location, particularly Lake Como and Tuscany have stunning surroundings in nature where we can create a profoundly heart-stirring mood through uplifting Kirtan and stimulating discourse.  This MAY be YOUR first Destination Wedding, but after having conducted 100's, with our experience, we will create that special everlasting memory for you.
Pre-Wedding Support
See how we provide personalized, pre-wedding guidance and support for your Indian Sikh Wedding Villa Italy ceremony.  We take great care in giving attention to the utmost detail, from the initial stages of the booking until the execution of the ceremony, nothing less. 
Rehearsal & Setup
Check out our rehearsal format a day before your Indian Sikh Destination Wedding in Lake Como or Tuscany, Italy and how we oversee the ceremony space set up for a flawless respectful transformation of the space into a Gurudwara-type ambiance.
Ceremony
See how our bilingual ceremony style is profoundly personalized, meaningful, and spiritual, containing all elements of the Anand Karaj tradition.  Learn more about our Tuscany, Como Lake Sikh Indian Wedding in Italy  services.
Easy as 1,2,3
How It Works
Request a Quote - Agree on Terms - Plan your Ceremony
We have made the entire planning process of a Sikh Wedding Ceremony in Italy simple and concise.  As professional Destination Wedding Celebrants, we are aware of the finer details required to make your Anand Karaj impeccable.
1. Request a Quote
Please completely fill out the online form on the Sikh Wedding Priest Italy Contact Page for a free quote.  Our booking manager will respond punctually with availability, rates, and a quote based on your ceremony location. Our travel fees and travel time is included in the quote.
2. Agree on Terms
If upon receiving the quote you wish to book our services, you will need to respond with your package choice.  Deposit info will be sent for you to place a deposit, and agreement terms for you to sign which will confirm your booking.
3. Plan your Ceremony
You will receive document files that will help you, your planner, decor company, and hosting venue to set up your destination Anand Karaj Ceremony space in Italy with respect and dignity.  You as a couple will also have video call(s) with us months before your special day to become acquainted with each other and to discuss the finer details of your ceremony.
Click 

G

o

o

g

l

e

 icon to Read Reviews!